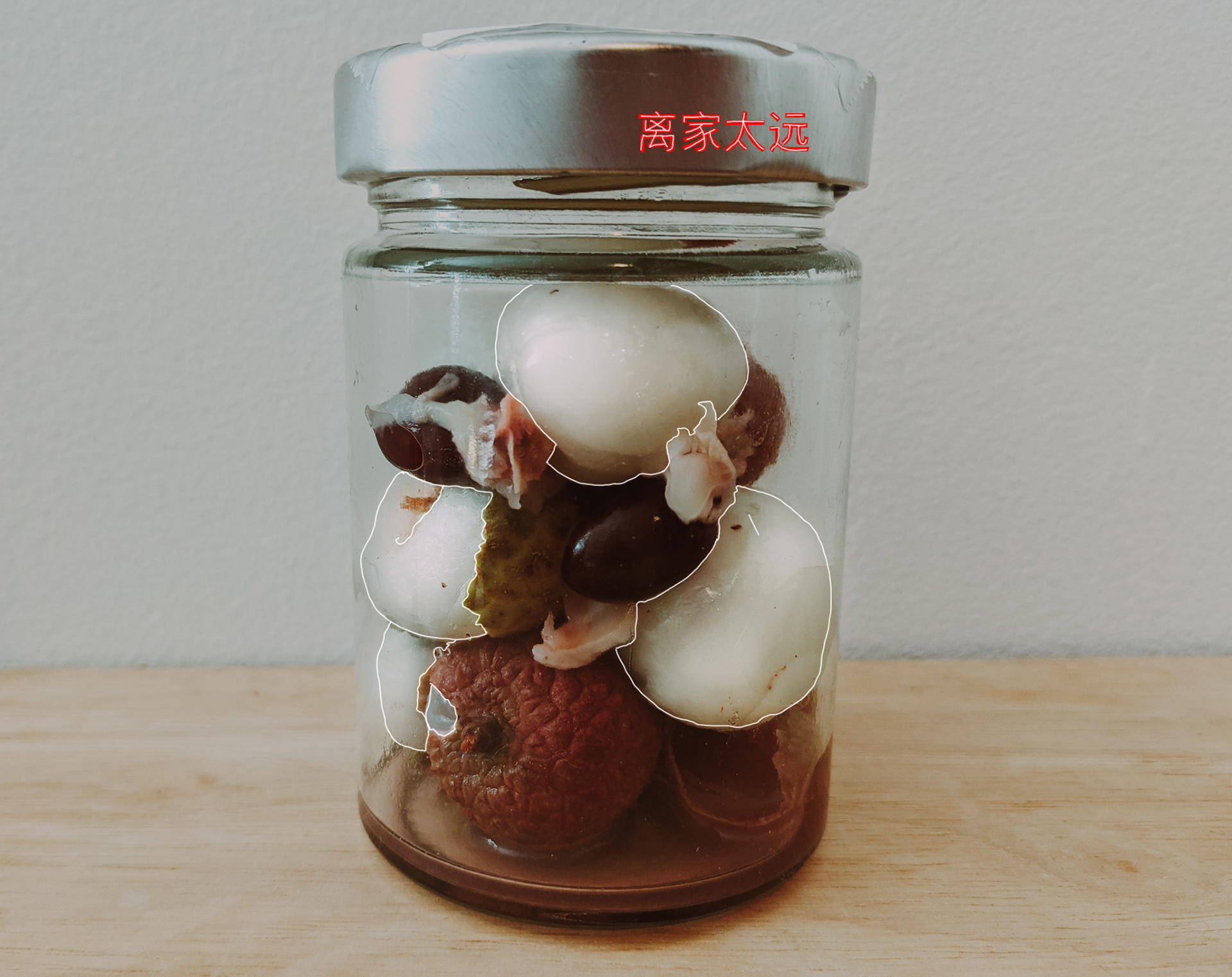 Eva Lin Fahey primarily works in water-based media to create abstracted, dream-like spaces. These spaces explore the interconnections between family, cultural hybridity, and identity. 
An adoptee from China, Eva is currently creating work that investigates her complicated connections to both American and Chinese culture. 
As one of over a quarter of a million children adopted internationally from China – the majority of which have been girls, Eva's work exists within the context of the shared experience of cultural loss, personal migration, and separation from her birth family and country (as part of the larger Asian diaspora).
2018 BFA Painting, Art History Minor: University of Massachusetts Amherst, Commonwealth Honors College. Magna Cum Laude
What I Brought (away from the Motherland), ECA Gallery, Easthampton, MA. November 2022
In Lieu of Flowers, ECA Gallery, Easthampton, MA. January 2021
Origins: It Feels Different With You Here, Hampden Gallery, Amherst, MA. April

–

May, 2018
In Flux: The Motion of Change, The Cultural Center of Cape Cod, South Yarmouth, MA. November

–

December, 2017
A Celebration of AWE: Sharing the Artworks of ECA's Past & Present Studio Residents, MAP Space, Easthampton, MA. November 2022
Motherhood, Small Works Gallery, Gateway City Arts, Holyoke, MA May 2022
Night Shift, MAP Gallery, Eastworks, Easthampton, MA. May 2019
Going Within: Self-Portraiture as Medicine, MAP Space, Eastworks, Easthampton, MA. October 2018
South Arkansas Arts Center Annual Juried Art Competition, Price and Merkle Galleries, El Dorado, AR. July – August 2018
5th Annual Juried Sh

ow, Gallery A3, Amherst, MA. June 2018
Junior/Senior Awards Show, Herter Art Gallery, Amherst, MA. May 2018
Cheap Art Show II, Student Union Art Gallery, Amherst, MA. May 2018
Science and Art Exhibition, Student Union Art Gallery, Amherst, MA. April 2018
Student Union Art Gallery's 4th Annual POP Show, Student Union Art Gallery, Amherst, MA. March, 2018
Carbon, Warner Babcock Institute for Green Chemistry, Wilmington, MA. February

–

April, 2018
Carbon, Herter Art Gallery, Amherst, MA. February, 2018
Manifold Curiosity, Mahar Auditorium, Amherst, MA. December 2017
Cheap Art Show, Student Union Art Gallery, Amherst, MA. December 2017
Small Works Show, Hope and Feathers Gallery, Amherst, MA. November 2017-January 2018
8x8 Fundraiser, MAP Space, Eastworks, Easthampton, MA. November 2017
BOOX: Bound and Unbound Artist Books, Lee Edwards Gallery, Amherst, MA. September 2017
Living Pictures: A Collection of Conversations, Student Union Art Gallery, Amherst, MA. April 2017
HFA Student Showcase 2017, UMass Amherst, April 2017
Covalence, Warner Babcock Institute for Green Chemistry, Wilmington, MA. March-April 2017
Collaborative Aggregates and UMass Art Department Student Scholarship Exhibition, Lee Edwards Gallery, Amherst, MA. December 2016
HFA Student Showcase 2016, UMass Amherst, April 2016
Residencies, Grants, Scholarships, and Awards
Art Workspace Easthampton (AWE): A Residency Program for Visual, Literary & Performing Artists. Easthampton City Arts (ECA) Easthampton, MA. November 2020- January 2021
1st Place Studio Arts Award, juried by Department of Art faculty and awarded to one graduating senior, University of Massachusetts Art Department, May 2018
Art Acquisition Award, juried by the Department of Art Chair, University of Massachusetts Art Department, May 2018
UMass Arts Council Mini-Grant: for the solo show, Origins: It Feels Different With You Here, April 2018
UMass Arts Council Single Project/Event Grant for the group show, "Manifold Curiosity", December 2017
Collaborative Aggregates Studio Art Scholarship, October 2017
Cecelia Siemen Scholarship in the Visual Arts, May 2017
Eleanora Johnson Scholarship – Scholarship from juried Junior/Senior Awards Show, Junior Award First Place, May 2017
UMass Arts Council Mini Grant for the animation, "Planet", December 2016
Collaborative Aggregates Studio Art Scholarship, October 2016
Univers

ity Museum of Contemporary Art Banner Design Winner, 2016
The Art Department at the University of Massachusetts Amherst, It Feels Different With You Here, Amherst, MA
Aisthesis, Volume 9, Dalia in Mill River,  May 2018